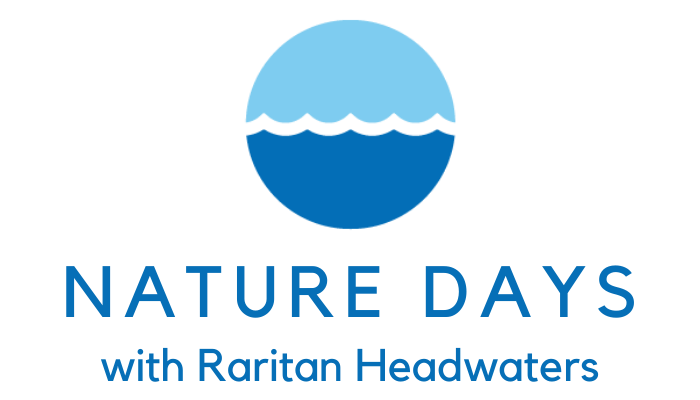 Lauren Theis

Lauren is the Director of Education for Raritan Headwaters. Lauren has been with RHA since 2007, creating opportunities for people to connect with nature through education and science. She became Director of Education in 2013 and has since enjoyed learning alongside young people, discovering the wonders and healing properties of nature! Lauren is a certified yoga instructor and a talented artist, specializing in drawing, painting and photography. She enjoys outdoor pursuits, including gardening, birding, and hiking. She is a graduate of Cook College, Rutgers University, where she earned a B.S. in Biological Sciences.
Daina Gulbis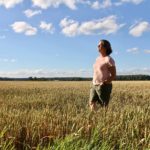 Daina loves nature and the great outdoors.  Her childhood free time was full of treehouse and creek adventures.  Daina is passionate about educating children of all ages about the importance of the world that surrounds us, the world outside the door.  Daina is a mother, an engineer, a girl scout leader, a Master Gardener, a yoga teacher, an overnight camp counselor and also a substitute at the local elementary school.
Debbie Newcomb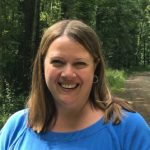 Debbie is RHA's Volunteer Coordinator and an educator with our WaterWays program. She is an experienced environmental scientist and watershed protection specialist, having worked for NJ-DEP and the New Jersey Water Supply Authority. Debbie has also served as a volunteer on the Clinton Township Environmental Commission. She holds a B.S. degree in environmental science and M.A. in environmental education, and has co-authored several publications on the Raritan Basin.
Grace Haumersen

Grace is a recent graduate of the University of Delaware, where she majored in Environmental Studies. She quickly learned that outdoor environmental education was something she was passionate about and got involved at RHA as an educator and Nature Day Camp counselor. She is now pursuing a Masters of Arts in Teaching at Montclair State University with a concentration in Earth Science. She looks forward to engaging children of all different backgrounds in interdisciplinary and intersectional programming!
Tracy Gordon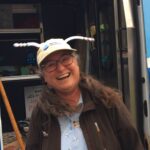 A lifetime resident of Morris County, Tracy has spent many hours wading through the streams of the Raritan Headwaters. She has a passion for insects and holds a Bachelor of Science degree in Ecology and a NJ Teaching Certificate of Eligibility for grades K-5. One of her favorite jobs was working as a mosquito inspector searching for larvae in nearby swamps and woodland pools. Bicycling, canoeing, camping, beekeeping and gardening are among her favorite outdoor activities. Tracy loves going on adventures with her grandchildren who live in Vermont. She enjoys any opportunity to share her love of nature (especially bugs!!) with children.
Joanne Endahl

Joanne earned her Special Education and Psychology degrees from the College of St Elizabeth in Convent Station. She worked at Matheny School and the Mendham School District before joining the Waterways Education programs in 2015. She loves sharing the outdoor classroom with students and seeing their enthusiasm while learning in the natural environment. Hiking in Hunterdon County, exploring Maine in the summer, and quiet days playing in the river with her nephews are her favorite ways to spend free time.
Alison Kavchok
Alison is a mom of two who resides in Hunterdon County. She grew up in Rahway, where everything was a bike ride away and would spend weekends either down the shore sailing (even in winter!) or wandering through the woods at her Grandma's in Watchung. She has been able to stay home with her kids, which has led to plenty of bike rides and hikes, as well as involvement at her children's school as a gallery time parent. She enjoys art, gardening and exercise and looks forward to incorporating such activities with kids and families in hopes it could help them understand the rather complicated, yet beautiful world around us – and themselves – a little better.
Bonnie Semmling
Bonnie is a senior at Rutgers University majoring in Environmental Policy and minoring in Ecology and Evolution. As a child she was allowed to play freely in nature. She attributes these positive memories to her passion for environmental conservation, education, and botany. Her goal is to educate, inspire, and foster understanding of nature in children and adults.