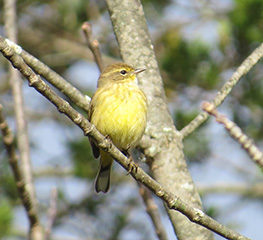 This seasonal checklist was created primarily using data collected on weekly and additional walks conducted between May 25, 2016, and May 25, 2019, with the exception of three weeks in August each year. E-bird records beginning in 1991 were also used. Walks took place early in the morning and lasted between 3 and 5 hours. Participant numbers ranged between 3 and 12 and averaged around 6. I would like to thank the many people, too numerous to mention, who generously gave their time to make this list possible. Alan Rennie.
This checklist is also available as a pocket card. Stop by Fairview Farm to pick up a copy.
Join me and your fellow birding enthusiasts on Monday mornings at Fairview Farm.