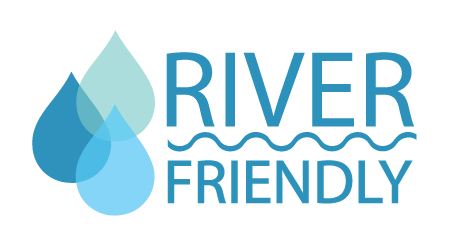 River-Friendly Certification Programs promote clean water and a healthy environment through voluntary action by individuals and institutions. To achieve these goals we work one-on-one with residents, businesses, golf courses and schools to improve land stewardship practices. The program works to reduce pollution, conserve water, restore habitat for wildlife and educate the public about becoming better environmental stewards.
Raritan Headwaters Association  works in partnership with the New Jersey Water Supply Authority and the Watershed Institute (formerly Stony Brook-Millstone Watershed Association) to implement a suite of River-Friendly programs for businesses, golf courses, schools and residents in New Jersey. Click below for more information regarding each of these programs.
Visit our partnership page for more information on these programs!
River-Friendly Certification Programs
For Individuals
Becoming a River-Friendly Resident is easy. Simply fill out the survey, which outlines actions you can take at home to protect clean water and the environment. Categories include water quality protection, lawn & garden maintenance, water conservation and wildlife habitat. If you check off a certain number of actions, you will become accumulate points. Attain 22 points to become part of our prestigious River-Friendly Resident network!
For Schools
The River-Friendly School Program helps teachers, students and school leaders reduce water pollution while creating new teaching opportunities, enhancing wildlife habitat and establishing a healthier environment for our children. Certification is offered at several different levels based on points achieved through lessons and hands-on projects in any of the four River-Friendly categories: water quality, water conservation, wildlife habitat and education & outreach. This certification program is offered to both private and public schools.
For Businesses
Joining the River-Friendly Business Program can help you take a leadership role in protecting the environmental quality of your community and save money at the same time. Through certification, businesses can create a healthy, natural work setting that boosts employee morale and well-being, while protecting and enhancing the local environment. Benefits of this program include healthier landscaping, positive work environment, reduction of employee exposure to chemicals, decrease in maintenance costs and stronger connection to the community. We publicly recognize businesses that participate and hold a certification ceremony when the process is complete.
For Golf Courses
River-Friendly Golf Courses become leaders in environmental stewardship by protecting water quality and important ecological areas while providing unique recreational opportunities. This program is designed to help golf course superintendents and staff implement proactive environmental stewardship strategies that benefit the environment and the golf course.
Resources