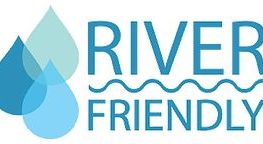 Winter is here, but it's never too early to look ahead to spring gardening, planting, landscaping and lawn care.
Raritan Headwaters Association (RHA), the region's nonprofit watershed watchdog, is offering a series of five monthly workshops for area residents who want to learn sustainable, River-Friendly gardening and landscaping techniques.
All will be held at RHA's headquarters, the Fairview Farm Wildlife Preserve at 2121 Larger Cross Road, Bedminster.
"These hands-on workshops will teach people simple techniques for keeping their gardens and home landscape River-Friendly," explained Lauren Theis, director of education for Raritan Headwaters. "They're designed for both new and experienced gardeners."
River-Friendly programs promote clean water and a healthy environment through voluntary action. River-Friendly yards and gardens help reduce pollution, conserve water, and restore habitat for wildlife.
Garden Planting 101, the first workshop in the series, will be held from 10 to 11:30 a.m. Wednesday, Jan. 15. Attendees will learn the basics of garden planning, including the use of native plants that help beneficial pollinators and wildlife. The workshop will consist of a short lecture followed by a hands-on planning session. The cost of the workshop is $15.
To register online, go to RHA's event calendar.
The other workshops in the River-Friendly series are:
Winter Sowing – Wednesday, Feb. 12, 10 to 11:30 a.m. Winter sowing is an easy propagation method in which plant seeds are placed in vented containers and left outside all winter in the elements until they naturally sprout in the spring. The workshop will consist of a short lecture followed by a hands-on vented container making session. Participants will take home planted containers to leave outdoors. The cost of the program is $15.
Rain Barrel and Rain Garden Workshop – Wednesday, March 11, 10 to 11:30 a.m. Harvesting rain water in a barrel conserves this precious resource, and having a rain garden helps minimize runoff and offers a low-maintenance garden. Participants will build a rain barrel and learn the basics of rain gardens. The cost for building and taking home a rain barrel is $50. For those interested in attending the workshop but not taking home a rain barrel, the cost is $8.
Creating a Backyard Habitat – Wednesday, April 15, from 10 to 11:30 a.m. Providing habitat for pollinators, birds and other wildlife is a natural and sustainable way to keep a beautiful backyard. A backyard habitat supplies food, water, shelter and places for wildlife to raise their young. Participants will learn about a variety of habitats, and can bring pictures and notes about their yards to determine how each can be improved. The cost of the program is $15.
Organic Pest Management for Home Gardens – Wednesday, May 13, 10 to 11:30 a.m. Participants will learn useful organic techniques for identifying and controlling pests in their home vegetable and flower gardens. Techniques to be covered include companion planting, surveying and identifying harmful vs. beneficial insects, and creating natural remedies. The cost of the program is $15.
To register for any of the River-Friendly programs, go to the events calendar and scroll down. Discounts will be made available for participants who register for multiple workshops.
For more information, contact Lauren Theis at ltheis@raritanheadwaters.org or 908-234-1852, ext. 314.
About Raritan Headwaters
Raritan Headwaters Association (RHA), based in Bedminster, has been working since 1959 to protect, preserve and improve water quality and other natural resources of the Raritan River headwaters region through efforts in science, education, advocacy, land preservation and stewardship.
RHA's 470-square-mile region provides clean drinking water to 300,000 residents of 38 municipalities in Somerset, Hunterdon and Morris counties and beyond to some 1.5 million homes and businesses in New Jersey's densely populated urban areas.
To learn more about Raritan Headwaters, please visit www.raritanheadwaters.org or call 908-234-1852.