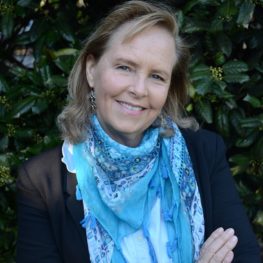 The past five months have confirmed what we know about parks and open spaces: people love them and depend on them. During the pandemic, people have flocked in record numbers to parks and preserved lands along rivers, lakes, reservoirs, and streams.
Here in the upper Raritan River watershed, located in Hunterdon, Somerset and Morris counties,  there's a lot to love! On a hot summer day, it's great to splash in a local swimming hole, walk or bike on a river path, throw a line in a favorite fishing spot, or picnic on a shaded streambank.
And there's been much to celebrate about water quality in local rivers and streams. The New Jersey Department of Environmental Protection recently reclassified 200 miles of pristine stream in the upper Raritan River watershed as "Category One," giving these waters extra protection from pollution.
In addition, last fall Raritan Headwaters Association removed an obsolete dam across the Lamington River in Bedminster and Branchburg, resulting in cooler, free-flowing water with more oxygen to help native fish thrive. This summer, Raritan Headwaters is assisting with a project to improve water quality and fishing on the South Branch in High Bridge.
At Raritan Headwaters, our mission is safe, clean water for all. We believe that waters should be fishable, swimmable and, above all, drinkable. The Raritan River provides drinking water for 1.8 million central New Jersey residents, and the headwaters region is where it all originates!
But I'm disturbed by recent reports of large crowds gathering along local waterways and lakes, leaving behind piles of trash. I'm sad to learn that some locations are being closed due to overcrowding, littering and lack of social distancing.
As someone who advocates for getting outdoors, I want everyone to have a safe and enjoyable experience in nature. That requires that each us be respectful of the environment and pick up after ourselves and our pets. Nobody wants litter-strewn riverbanks or contaminated waters! If we value our parks, open spaces and clean water, which we do, we need to show our love by being good stewards.
Every spring for 29 years, Raritan Headwaters organized a massive stream cleanup throughout our watershed. In 2019, 1,700 volunteers removed 18 tons of trash and recyclables from 46 stream sites.
Unfortunately, we were not able to hold our 30th annual stream cleanup this year because of the coronavirus pandemic. But people can still help keep our rivers and streams healthy – and get rewarded by Raritan Headwaters.
If you're spending time along a local waterway, why not grab a garbage bag, put on a pair of gloves and conduct your own mini-cleanup? Invite friends, neighbors and family to help, being mindful of social distancing.
When you're done, go to the Raritan Headwaters website at www.raritanheadwaters.org/stream-cleanup-virtual/ and fill out a survey on the location cleaned up and the types of litter found. To show our gratitude, we'll give you a reusable Raritan Headwaters tote bag. If you're uncomfortable about picking up litter, you can still help the cause and get a tote bag by going online and reporting places in need of a cleanup.
Thank you to all who are helping out! The upper Raritan River watershed is home to some of New Jersey's most beautiful places – as well as a vital source of clean drinking water – and we need to keep it that way!
CINDY EHRENCLOU
Executive Director
Raritan Headwaters Association
Bedminster, NJ