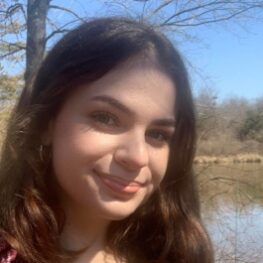 In February 2022, I joined Raritan Headwaters as a Stream Cleanup Intern to aid in preparation for the 32nd Annual Stream Cleanup Event.  In past years, the Stream Cleanup has removed 14 thousand pounds of garbage from streams and rivers throughout the Upper Raritan watershed.  Under the direction of Zak Kircher, I communicate with volunteers and municipal clerks to coordinate the event, oftentimes obtaining the appropriate documentation needed to comply with municipal regulations.  I also visit many of the stream cleanup sites in the watershed to prepare for our volunteers.
Besides my ongoing experience at RHA, I am a current student at the School of Environmental and Biological Sciences at Rutgers studying Environmental Policy, Institutions and Behavior.  In the future, I look to pursue a graduate degree in the field of Environmental Policy, with the focus of conservation and environmental justice.  In my free time, I love to cook, write, and hike.
I am especially excited to be here at RHA as it is my first position related to my field.  I am passionately aligned with RHA's vision of "clean, safe water for all" and I can't wait to see the work of our Stream Cleanup further that goal.