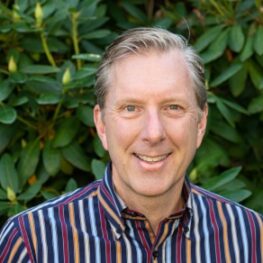 Dallas Hetherington named President of RHA, Deborah DeSalvo appointed as new board member.
Hetherington, who succeeded Stew Brunhouse in the leadership role, said he hopes to continue to build RHA's major programs – science, education, advocacy, and land preservation – while supporting the progress of goals identified in the organization's new strategic plans. Brunhouse will remain on the board in an advisory role.
Hetherington said he is excited about Raritan Headwaters' new "Watershed Champions" program, designed to increase RHA's visibility and advocacy efforts in the 38 municipalities comprising the Upper Raritan River watershed in Hunterdon, Somerset, and Morris counties.
"I'm a big believer in our outreach program," he said. "We can do a lot more to support our municipalities. There are still some communities in the watershed where we don't have a lot of connections, which means there's a lot of opportunity." For example, towns facing development pressure or threats to water quality will certainly benefit from RHA's guidance.
An avid runner, skier, and nature photographer, Hetherington became interested in Raritan Headwaters several years ago after meeting staff members while photographing bald eagles locally. He joined the RHA board in 2018, a year after retiring from a career at National Starch and Chemical in Bridgewater.
He was instrumental in organizing Raritan Headwaters' "Healthy Water, Healthy Life" photography contest in 2020-21, which focused attention on the waterways and scenic landscapes of the Upper Raritan watershed region.
Hetherington also volunteers as a bald eagle nest monitor with Conserve Wildlife Foundation of New Jersey's Bald Eagle Project and feels inspired by seeing their New Jersey population rebound. "When I was growing up in Mendham, there were no eagles," he noted. "To see them now is a thrill."
In addition, he's active as a speaker with C-Change Conversations, a nonprofit with a mission of educating the public about climate change. "It's a topic I'm passionate about, and it's related (to Raritan Headwaters) because climate change affects the watershed," he said. "There's overlap between these topics; they dovetail."
Hetherington and his wife, Lesley, have two adult children.
Deborah DeSalvo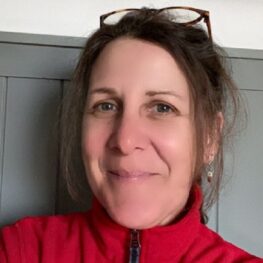 DeSalvo and her husband, Jason, are recent transplants to the area, having lived for 30 years in Montclair, where they raised their two children.
DeSalvo is a longtime environmental educator who began in 2006 by helping in the Montclair public schools, using the Cornell Lab of Ornithology curriculum on birds. She later worked at the Van Vleck House and Gardens in Montclair, where she taught both children and adults. Her curriculum included birds and native plants, nature journaling, vegetable gardening, and other nature topics.
She also led grant-funded classes with Newark school children, pre-school groups, Boy and Girl Scout troops, and the Adult School of Montclair.
She and her husband, a long-distance bicyclist, learned about the Upper Raritan watershed region while he was searching for rural places to ride. They fell in love with the area, bought land in Tewksbury in 2019 and rented locally while their house was under construction. They moved into their new home this past December.
DeSalvo discovered Raritan Headwaters' Fairview Farm Wildlife Preserve in Bedminster in early 2020 while looking for a place to watch birds. They also met several neighbors and new friends who were involved with RHA, and attended a Woodcock Walk at Fairview Farm. "It was like a match made in heaven," she said. "I felt a strong connection to the people out here."
In the past couple of years, DeSalvo has planted over 200 native trees and plants on her property. She has also installed two kestrel nest boxes and is busy working on a "permaculture" garden that provides food for both humans and birds, and creates sustainable ecosystems.
In addition to serving as a board member for Raritan Headwaters, DeSalvo is also planning to become a volunteer stream monitor. "This is an amazing organization and I want to help them further their mission," she said.