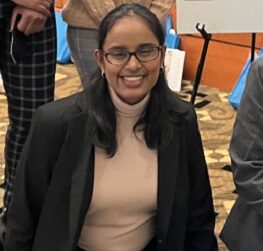 Last December, longtime friend Dr. Dan Van Abs, Professor at Rutgers' Department of Human Ecology reached out to ask if RHA would sponsor a student intern project related to watershed management. Lucky for us, Amulya Nagella accepted an internship with RHA to investigate and report on the Combe Fill South Landfill located in Chester and Washington Townships. Over her spring semester, Amulya researched this Superfund site that continues to threaten water quality and the health of the local community, despite decades of cleanup efforts.
Amulya is an environmental engineering major on track to graduate spring 2023. She has an impressive academic record and participates in Rutgers Energy Institute's Climate Action Plan Research, Engineers Without Borders (a Kenya potable water project) and is a member of the Society of Women Engineers. During her spring break, Amulya participated in the American Water Works competition where she and her impressive team of classmates won first prize for their development of a sustainable water filter.  She is working toward an M.A. in environmental engineering.
Amulya did an excellent job researching and writing a report on the history and status of the Combe Fill South Landfill.  We are grateful for her work, which contributes to our knowledge base on an issue that continues to be a great concern and focus for RHA.  Read her report here.