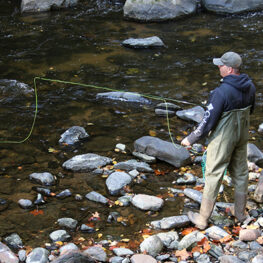 It's been said many times before that "water is life." The world as we know it simply cannot exist without adequate supplies of fresh, clean water. But we have not always valued and protected this vital resource.
History was made 50 years ago – on Oct. 18, 1972 – when the federal Clean Water Act became law. Recognizing that access to clean, safe water is a basic human right, this monumental law established a framework for regulating the discharge of pollutants into rivers, streams, lakes and wetlands; and created standards for the protection of water resources for every American.
In 1959 – more than a decade before the Clean Water Act was passed – visionary residents of towns in the upper Raritan River watershed realized that local water resources needed a watchdog. They formed the Upper Raritan Watershed Association and the South Branch Watershed Association, two nonprofits that eventually merged to create today's Raritan Headwaters Association (RHA).
Very simply, our mission is to protect the watershed region's land and clean water in our rivers, streams, and homes.
In addition to the Clean Water Act, Raritan Headwaters has witnessed the establishment of the federal Environmental Protection Agency, the New Jersey Department of Environmental Protection, the growth of the modern environmental movement, the first Earth Day, the passage of landmark environmental legislation at the federal and state levels, and the establishment of complex bureaucracies to administer and enforce environmental laws.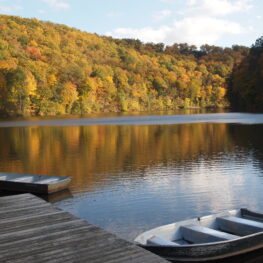 Despite these advances, the fundamental goal of protecting our precious natural heritage remains elusive. With each passing year, the task of ensuring clean water for all becomes more urgent in New Jersey, the most densely populated state in the nation – particularly as our climate warms and causes more weather extremes.
Remaining true to our original principles, Raritan Headwaters is committed to protecting clean water through science, education, land preservation and advocacy. We're empowering citizens of all ages and backgrounds to engage in this vital mission.
The full promise of the Clean Water Act has yet to be met. This anniversary is an opportunity to draw on past successes and inspire momentum to address the challenges of today and the next 50 years. We must remain steadfast in our mission – a healthy future depends on it!