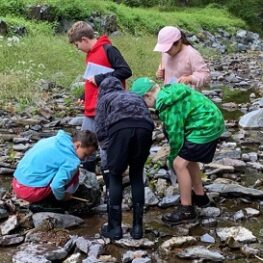 Today, Oct. 20, is "Imagine a Day Without Water," a National Day of Action aimed to increase awareness about the importance of our most valued natural resource – water. At Raritan Headwaters, clean water is at the heart of our mission. Our dedicated staff and volunteers work tirelessly to protect the health of our watershed, delivering award-winning science and education programs, stewarding and preserving key watershed lands, and advocating locally and statewide for policies that protect clean water.
For far too many people in this country access to clean, safe drinking water is limited – a harsh reality that makes it all the more essential for communities to come together on one clear call to action to demand clean water for all.
How can you help?
Let's work toward a reality in which a day without water is something we only imagine. To learn more about this national day of action, visit https://imagineadaywithoutwater.org/.