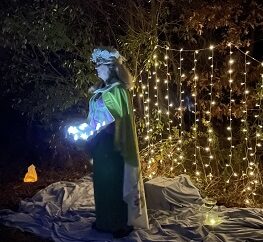 The first day of the fall time change can seem unsettling, with sunset arriving an hour earlier. But there's a bright side to the earlier night: Raritan Headwaters Association's (RHA) annual Lantern Walk!
This year's Lantern Walk will be held from 4-7 p.m. on Sunday, Nov. 5 – the same day clocks are set back an hour – at RHA's Fairview Farm Wildlife Preserve at 2121 Larger Cross Road, Bedminster.
The Lantern Walk is modeled after a traditional European festival celebrating the end of the agricultural year and the beginning of the autumn harvest. Festive music plays as revelers carry glowing lanterns through the meadows of Fairview Farm Wildlife Preserve on a moonlit night.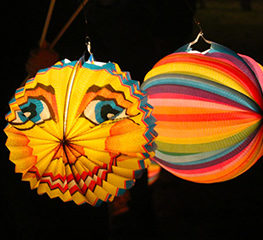 "Lantern Walk is a fun and magical celebration for all ages, as we light up the night by parading with colorful lanterns on Fairview Farm's beautiful meadow trail," said Cindy Ehrenclou, RHA's executive director. "Over the years, it's become a favorite family event."
The event raises funds to support Raritan Headwaters' conservation mission and programs.
The admission fee is $25 per adult, which includes a lantern; and $15 for children, which includes a smaller lantern. General admission tickets, which don't include lanterns, are available for $10. Music and light refreshments are included. The rain date is Sunday, Nov. 12.