09/08/2019
All day event
Morristown, NJ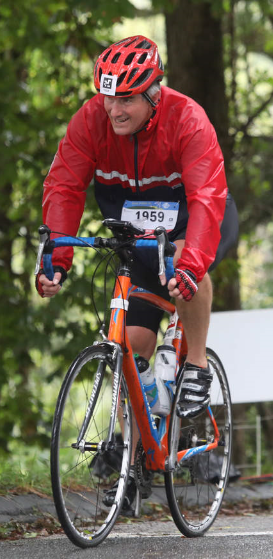 Raritan Headwaters Association is excited to be one of this year's Garden State Fondo (formerly Gran Fondo NJ) beneficiaries. Cyclists will gather in Morristown on Sunday, September 8th to follow one of six untimed courses through the beautiful northern New Jersey countryside. This personal cycling challenge is a non-competitive event and allows cyclists of all ages and abilities to set individual goals while raising money for charitable organizations. It is also a great opportunity to experience the land and waterscapes we work hard to protect!
Be a part of America's #1 Ranked Gran Fondo and make a difference in your community by joining RHA's team of riders. Fundraising will support our watershed conservation efforts. Help us achieve our of raising $10,000 for our mission to ensure a clean, safe environment for everyone to enjoy.
We encourage all of those with an interest in the outdoors, land preservation, or cycling to join us for a fun-filled day of good sport and great comradery. Routes are between 18 and 125 miles long, so there is truly something for everyone.
RHA will support its team members every step of the way with updates, training tips, and a pre-ride Team RHA pep rally at Fairview Farm in the weeks leading up to the big day.
Ready to Ride for Raritan?
Visit Gran Fondo Registration Page.
Register as a Team and enter "Raritan Headwaters."
Head over to Crowdrise to donate.
Want to Skip the Ride But Still Want to Support the Team?
Donate now:  We appreciate your support!
Get your bikes in gear – we'll look forward to seeing you at the starting line in September.
Frequently Asked Questions
What is a Gran Fondo?
A Gran Fondo is a long-distance bicycle ride along a marked route. It is not timed, so cyclists can set their own pace and meet their own goals. > Read More
How much will it cost for me to register?
Registration fees depend on the length of the route. It'll be between $40 and $160. Find out for sure here.
Can I support the RHA Team without riding my bike?
Yes! Donate now
Do I need to train for this event?
Your training will depend on the length of your route. For those who have never entered a Gran Fondo before, we recommend the eighteen-mile ride. Both the Garden State Fondo and RHA will provide you with training tips along the way. But it's a good idea to check in with your local bike shop (we recommend Marty's Reliable Cycle) about the best ways to train. Regardless, our priority is FUN!
What are my responsibilities as a team member?
Team members are encouraged to fundraise for RHA through our crowdrise site. We hope to raise $10,000 this year. You will also be responsible for joining us at the starting line in Morristown on September 8.
Still have questions? Contact Blake Putnam, Director of Development at bputnam@raritanheadwaters.org for answers!