From: 09/18/2021 - To: 10/03/2021
All day event
Virtual 5k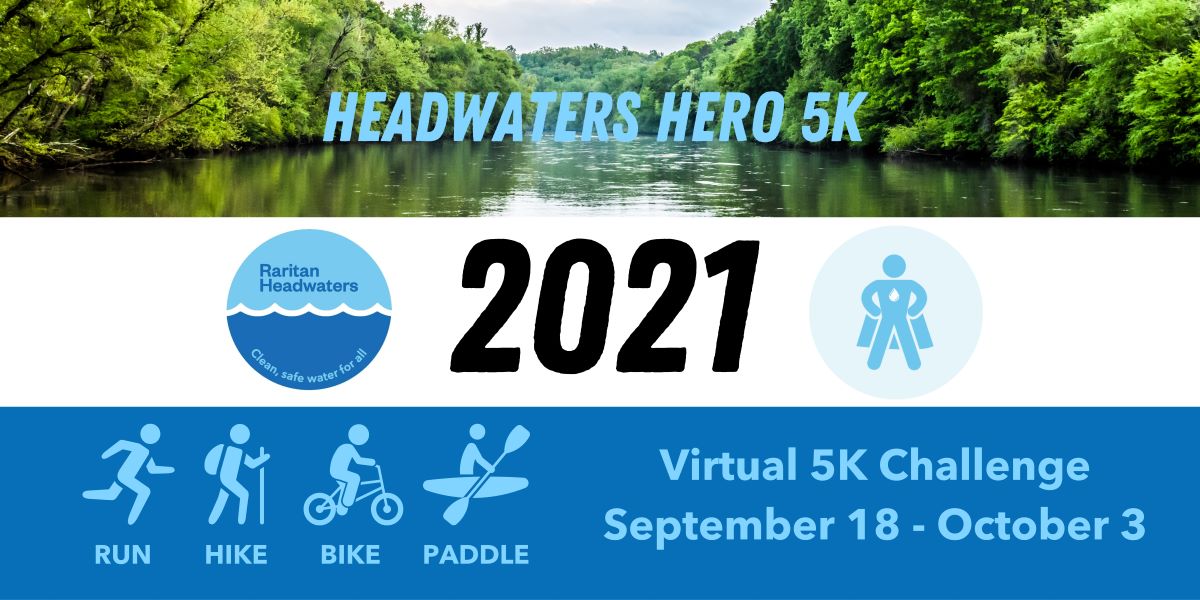 Be a Headwaters HERO!
---
How it Works
Join us for our 2nd Annual Headwaters Hero 5k!
September 18th – October 3rd
Choose your favorite location to run, hike, bike, or paddle 3.1 miles between September 18th and October 3rd. Participate with family members, your pod, your neighbors, or even co-workers! Near and far – everyone can be a Headwaters Hero!
RHA wants to celebrate all of our heroes! Send us your pictures and we will include them in our social media posts and our monthly newsletter. Contact Shealynn O'Toole at sotoole@raritanheadwaters.org.
Post or share our posts about the Headwaters Hero 5k. Please tag us or include a hashtag; #RHA5k, #HeadwatersHero5k, #RaritanHeadwaters, #RHA
Help us reach our goal! With your participation we will raise $5,000 to help us continue to protect water in our rivers, streams, and homes!