06/04/2023
2:00 PM - 7:00 PM
Fairview Farm Wildlife Preserve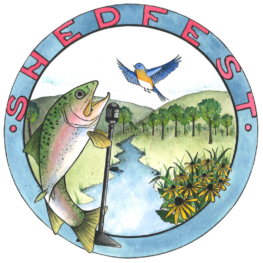 Spring Shedfest
Raritan Headwaters Music Festival
June 4th, 2023
Fairview Farm Wildlife Preserve
2121 Larger Cross Road, Bedminster, NJ 07934
2:00 p.m. – 7:00 p.m.
Featu

ring
Joe Cirotti Trio
Nick Dunbar and Sad Cowboy
Turpin Trio
Bring your own chair or blanket and enjoy live music, kid's activities, food trucks, and local craft beer & cider. Our beautiful wildlife preserve is the perfect place to spend a day in the outdoors!
View our silent auction items below, featuring framed photos of the beautiful wildlife and scenery of our watershed. Bids will be accepted online and continue in person on the day of the event. Winners will be contacted after bidding closes at the end of the event.
If you are interested in volunteering for this event, please click the link below.
Raritan Headwaters is a nonprofit conservation organization protecting land and water. Our vision is that everyone within our reach has access to safe, clean water that is swimmable, fishable, and above all, drinkable. All proceeds benefit our conservation mission and programs.