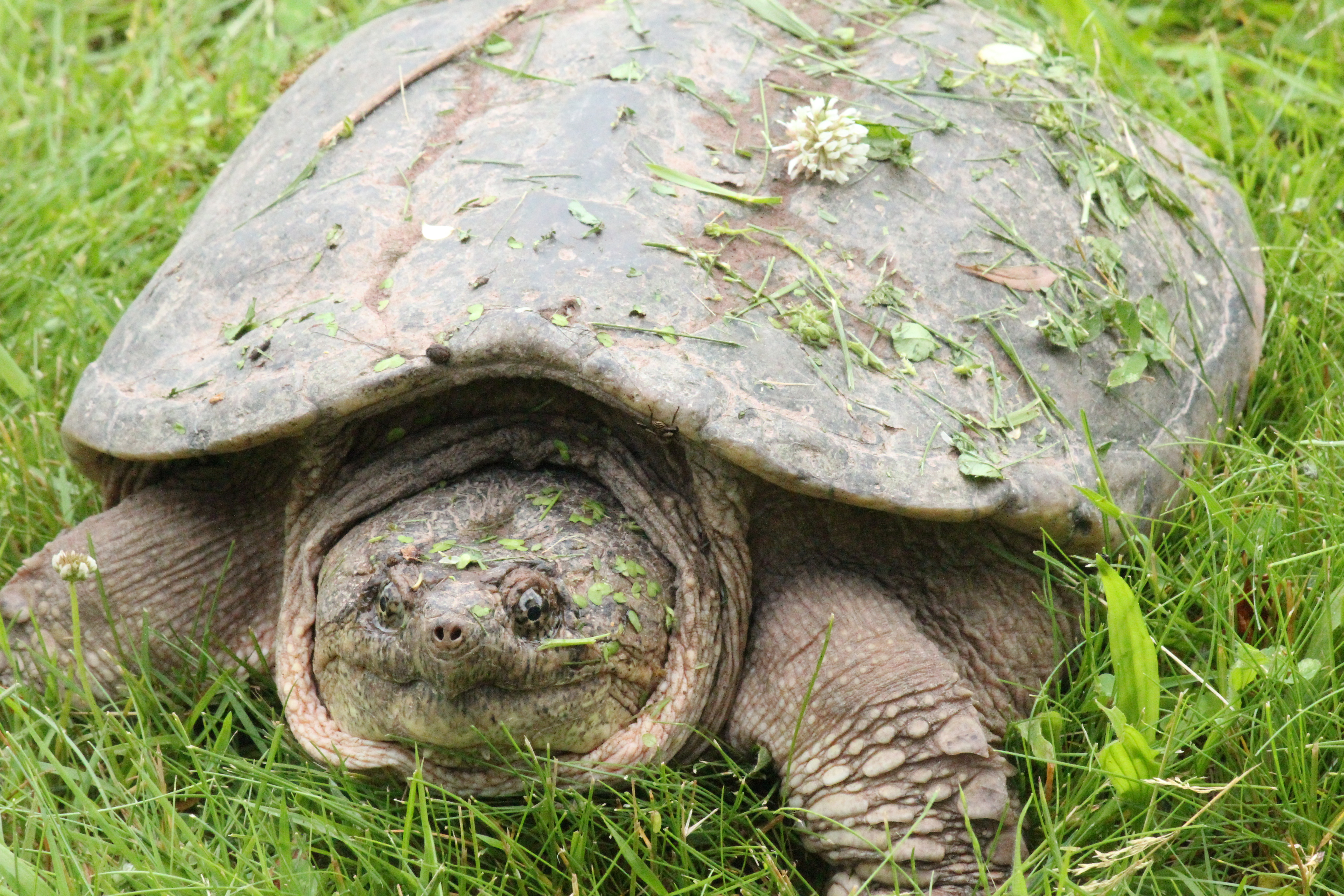 Snapping Turtle
Chelydra serpentina
Habitat: The Snapping Turtle is widespread and found throughout the United States and live in quiet, muddy bottomed water. They are sometimes seen floating just below the surface.
Food: Snapping Turtles feed on aquatic plants, crustaceans, fish, waterfowl and carrion.
Behavior: Snapping Turtles have the ability to quickly lurch forward as an adaptation to catch their prey and to protect themselves.
Life Cycle: Females come on land to lay eggs, and can be very aggressive.
Conservation: Common and widespread.
Interesting Facts:  Adults may weigh from 20 to 60 pounds and have a carapace (upper part of shell) 8 to 20 inches long and a smaller plastron (lower part of shell). Due to its small plastron, the snapping turtle is unable to fully retreat inside its shell. They have a big head, long neck, long tail and a brown carapace often covered with algae or mud. They have powerful jaws and are easily agitated. They are not safe to handle.
Credits/Resources: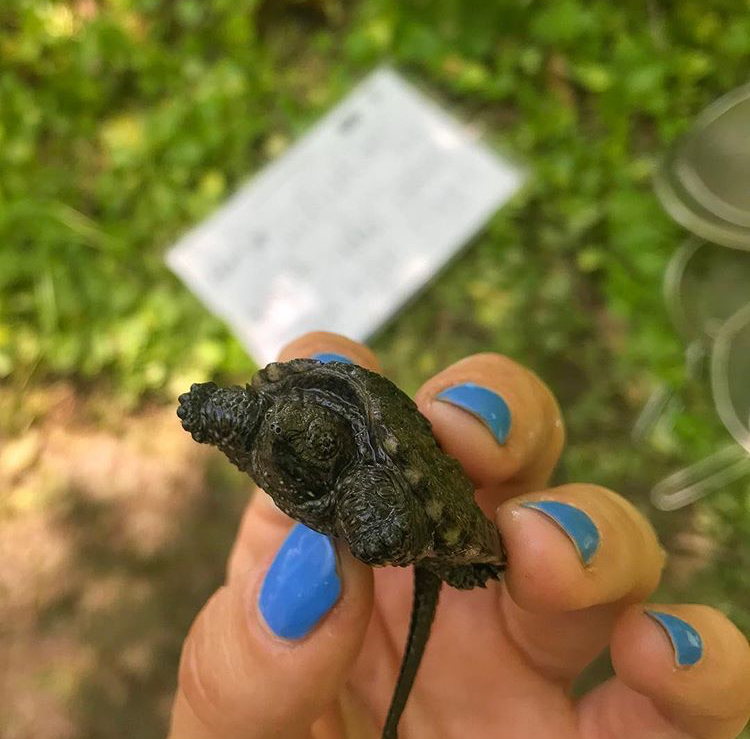 The Readers Digest Association, Inc. Reader's Digest North American Wildlife – An Illustrated Guide to 2,000 Plants and Animals. Pleasantville, NY. Montreal. 1982
Reid, George K. Pond Life – A Golden Guide from St. Martin's Press. New York. 2001.
Zim, Herbert S. and Smith, Hobart M. A Golden Guide to Reptiles and Amphibians. Golden Books Publishing. New York, New York. 1987.
---
Please share any questions, comments, or photos that you and your child have on the Raritan Headwaters Learning Community Facebook Page!
More Raritan Headwaters Learning Resources