Some of our favorite nature-based storybooks with BIPOC main characters. In our work to create positive experiences in nature for people of all backgrounds and orientations, we wanted to share some of our favorite picture books about exploring nature that involve Black, Indigenous and People of Color (BIPOC) as main characters.
We recommend, no matter what color you or your children's skin is, that you incorporate diverse characters in the picture books you share with your children. This helps to create a world where everyone can be what they want, explore where they want, and choose the hobbies that bring them joy.
To find more picture books that feature BIPOC characters, check out https://diversebookfinder.org/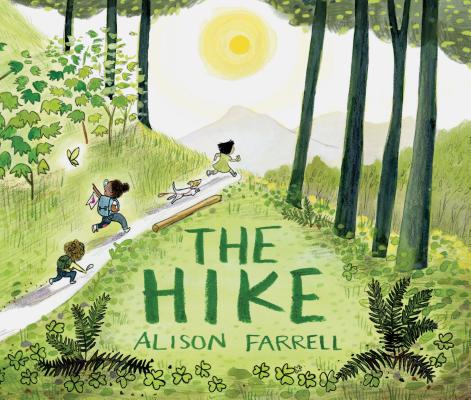 The Hike by Allison Farrel
"The Hike is a plucky and sweet adventure story about three intrepid young female explorers set out to conquer the outdoors intheir local forest." – Sparta Books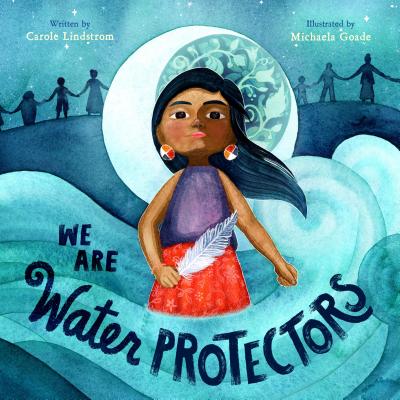 We are Water Protectors By Carole Lindstrom, Illustrated by Michaela Goade
"Inspired by the many Indigenous-led movements across North America, We Are Water Protectors issues an urgent rallying cry to safeguard the Earth's water from harm and corruption—a bold and lyrical picture book written by Carole Lindstrom and vibrantly illustrated by Michaela Goade." – Sparta Books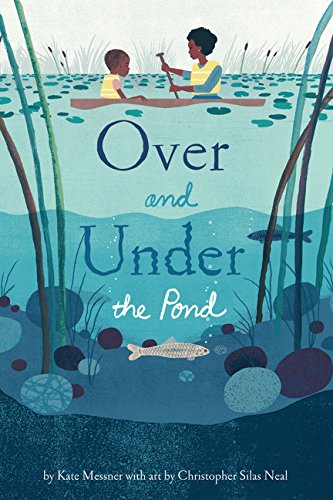 Over and Under the Pond By Kate Messner, Illustrated by Christopher Silas Neal
"A secret underwater world brought to life: In this book, readers will discover the plants and animals that make up the rich, interconnected ecosystem of a mountain pond. Over the pond, the water is a mirror, reflecting the sky. But under the water is a hidden world of minnows darting, beavers diving, and tadpoles growing. These secrets and many others are waiting to be discovered.over and under the pond." – Sparta Books
Water is Water By Miranda Paul, Illustrated by Jason Chin
"Drip. Sip. Pour me a cup. Water is water unless…it heats up.
Whirl. Swirl. Watch it curl by. Steam is steam unless…it cools high.
This spare, poetic picture book follows a group of kids as they move through all the different phases of the water cycle. From rain to fog to snow to mist, talented author Miranda Paul and the always remarkable Jason Chin (Redwoods, Coral Reefs, Island, Gravity) combine to create a beautiful and informative journey in this innovative nonfiction picture book that will leave you thirsty for more." – Sparta Books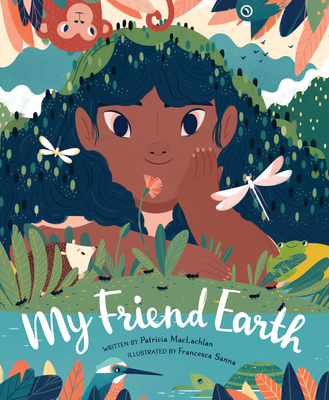 My Friend Earth By Patricia MacLachlan, Illustrated by Francesca Sanna
"Our friend Earth does so many wonderful things! She tends to animals large and small. She pours down summer rain and autumn leaves. She sprinkles whisper-white snow and protects the tiny seeds waiting for spring." -Sparta Books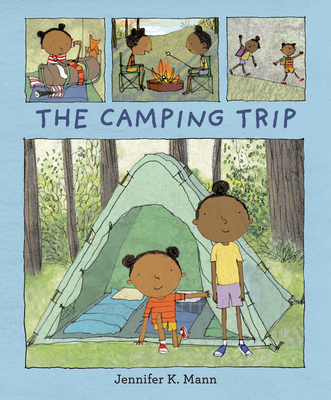 The Camping Trip, Written and Illustrated by Jennifer K. Mann
"Ernestine has never been camping before, but she's sure it will be lots of fun . . . won't it? An endearing story about a girl's first experience with the great outdoors." – Sparta Books
More Resources:
Where Is the Black Blueberries for Sal? – Article in The Atlantic: https://www.theatlantic.com/family/archive/2019/05/the-lack-of-diversity-in-childrens-books-about-nature/590152/
Where are the books about Black Kids in Nature? Article on Diverse Book Finder: https://diversebookfinder.org/browse/where-are-the-books-about-black-kids-in-nature/
Diverse Book Finder: https://diversebookfinder.org/
---
Do you have favorite picture books that showcase BIPOC (Black, Indigenous and People of Color)? Please share them with us at ltheis@raritanheadwaters.org or on the Raritan Headwaters Learning Community Facebook Page!
More Raritan Headwaters Learning Resources