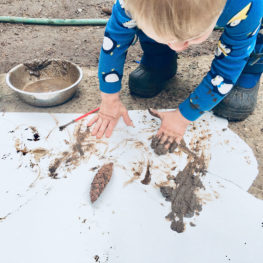 Raritan Headwaters Association (RHA) has openings in two of its summer Nature Day Camps during the week of Aug. 10-14.
The "Red Squirrels" program for children ages 4-6, and the "Tree Frogs" program for children ages 7-10 both have openings. The camps will be held from 10 a.m. to 2 p.m. at RHA's Fairview Farm Wildlife Preserve, 2121 Larger Cross Road, Bedminster.
Campers will learn about the birds and animals living in the woods and fields of Fairview Farm.  Activities include hikes, games, wild-craft projects, storytelling and more.
Increased health and safety protocols will be in place, and a maximum of 10 children will be enrolled in each camp.
To register or learn more about the camps, visit https://www.raritanheadwaters.org/naturedaycamp/. For more information, contact Lauren Theis at ltheis@raritanheadwaters.org or 908-234-1852, ext. 314.
Fairview Farm, a 170-acre former dairy farm, includes trails, forests, meadows, streams, gardens, historic barns, and indoor education rooms.
About Raritan Headwaters
Raritan Headwaters has been working since 1959 to protect, preserve and improve water quality and other natural resources of the Raritan River headwaters region through science, education, advocacy, land preservation and stewardship. RHA's 470-square-mile region provides clean drinking water to 300,000 residents of 38 municipalities in Somerset, Hunterdon and Morris counties and beyond to some 1.5 million homes and businesses in New Jersey's densely populated urban areas.
To learn more about Raritan Headwaters and its programs, please visit www.raritanheadwaters.org or call 908-234-1852.