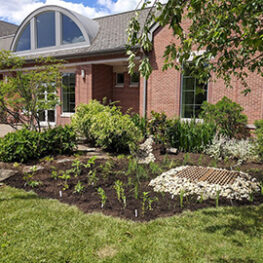 In recognition of Earth Month, nonprofit watershed watchdog Raritan Headwaters Association (RHA) will hold a series of four free, weekly webinars addressing environmental issues that affect water quality.
All are part of RHA's ongoing "Watershed Tools for Local Leaders" series. The webinars are geared toward municipal leaders such as members of town councils, environmental commissions and public works departments, but anyone interested is welcome to attend.
Thursday, April 15, 1 p.m. – Dr. Chris Obropta of the Rutgers Cooperative Extension Water Resources Program will present "Watershed Planning for Municipalities: How to control stormwater, improve water quality and save money."
Thursday, April 22, 1 p.m. – Anne Heasley, Program Manager for Policy and Planning at Sustainable Jersey will present "Introduction to Sustainable Jersey's Gold Star Standard in Water: Pathways for protecting and enhancing community water resources."
Thursday, April 29, 1 p.m. – Maria Berezin Dowling, Watershed Scientist at Raritan Headwaters, will present "How Healthy are Streams in your Municipality? An introduction to RHA's stream monitoring program."
Thursday, May 6, 1 p.m. – Kristi MacDonald, Ph.D., Director of Science at Raritan Headwaters, will present "A guide to incorporating climate vulnerability and adaptation planning into municipal master plans."
Here is where to register and read the full descriptions of each webinar.
Raritan Headwaters also keeps archived recordings of previous "Watershed Tools" webinars and seminars. View them here.
About Raritan Headwaters
Raritan Headwaters has been working since 1959 to protect, preserve and improve water quality and other natural resources of the Raritan River headwaters region through science, education, advocacy, land preservation and stewardship. RHA's 470-square-mile region provides clean drinking water to 300,000 residents of 38 municipalities in Somerset, Hunterdon and Morris counties and beyond to some 1.5 million homes and businesses in New Jersey's densely populated urban areas.
To learn more about Raritan Headwaters and its programs, please visit www.raritanheadwaters.org or call 908-234-1852.