Nature Days is our popular outdoor learning program for children ages 3 to 8! These programs are offered in the fall, winter, and spring. For more information on our Summer Nature Day Camp for ages 3-14 and Watershed University for High School Students, please click here.
At Nature Days, our experienced educators guide children through a fun outdoor morning or afternoon that encourages learning, empathy, connection, fine motor skills and more, all through structured and unstructured play in nature….a program for the whole child!
This program takes place at Fairview Farm Wildlife Preserve, 2121 Larger Cross Road, Gladstone, NJ 07934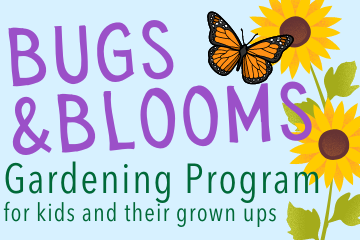 Looking for a parent+child program?
Check out our new Mommy/Daddy and Me garden learning program, Bugs and Blooms!
Saturdays from 10-11 am. Click here to learn more!
Spring 2023 Semester Registration is Open!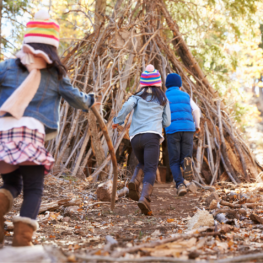 March 21 through June 15, 2023

Classes this Spring:

Morning Sessions for Pre-K (drop off)

Tuesdays and Thursdays from 9:30 am to 11:30 am, ages 3-6
No class on May 4, 11, 16, or June 8.
Guides: Miss Alison and Miss Storrie (and sometimes Miss Lauren!)
Afternoon Sessions for Grades K-2 (drop off)

Thursdays from 4:00 pm to 5:15 pm, Grades K-2
Guides: Miss Lauren and Miss Alison
Cost: Purchase class packs or single classes! Visit the registration page to see all pricing options.
At Nature Days, we Let Nature be our Guide
We let kids be kids as they explore, create, and discover. We believe that every young person deserves the opportunity to connect with the natural world in their own way.
Outdoor play helps children grow into happy and healthy adults. Being outside in the fresh air and sunshine increases physical, mental and emotional well-being, strengthens the immune system and has many long-lasting health benefits. It's been proven that children that play outdoors are more curious, focused, empathetic, and confident.
Through structured and unstructured learning and play time, we help children develop the creativity and critical thinking needed to build long-lasting connections with nature. Our educators help children build strong cognitive, social, and emotional development, encouraging cooperative play, positive social behavior and communication skills.
Our programs are made up of small groups of children with a low student to teacher ratio, allowing each child to get the attention they need. Fairview Farm Wildlife Preserve has plenty of space to explore with quiet forests, trickling streams, colorful meadows, big skies, fresh air, and even some magical places where fairies are thought to live!
Contact Lauren at ltheis@raritanheadwaters.org to schedule a free introductory session!