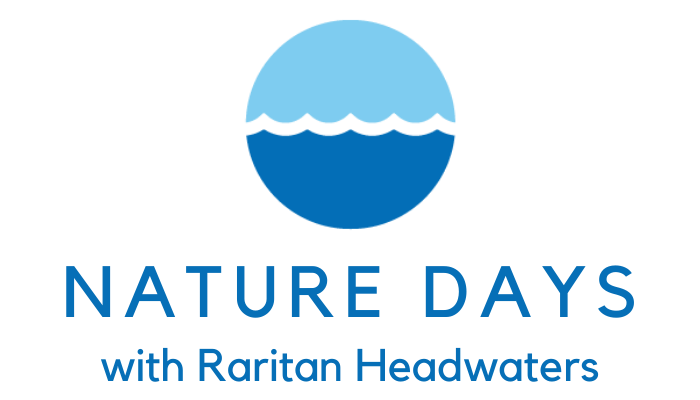 What precautions are you taking for COVID-19?
Group size is limited to 10 children per session
Masks are required when people are indoors or when social distancing is not possible. When outdoors, masks are welcome but not required.
Bathrooms and frequently touched surfaces are disinfected twice a day
We engage in frequent hand washing: after hikes, before and after snack and lunch
We have reduced activities using shared items
Activities are held outside except during inclement weather
Social distancing is practiced as much as possible
We ask that all staff and program participants please stay home if they have been exposed to COVID, or are experiencing symptoms including cough, fever, loss of taste or smell, or headache
Our complete Health and Safety guide is available here.
Where do Nature Days take place?
Nature Days takes place at Fairview Farm Wildlife Preserve, 2121 Larger Cross Road, Gladstone, NJ 07934.
The easiest way to get to Fairview Farm is from Pottersville Road. From there, we are 1/2 mile down the road on the right.
Are you lost? Call our office at 908-234-1852, dial "9" and then "0," and someone will direct you!
At the bottom of the driveway, proceed toward the green barn complex out back. You may park along the grass near the Bird and Butterfly garden (in dry weather only, please!) or in the gravel parking area near the brick cottage. We have two classrooms, look for signage or ask an educator which classroom you should bring your child to.
What do I do at drop off?
Grown-ups are expected to sign their child in and out each day. Park your car in one of the designated areas, and walk with your child to their classroom. During COVID we are doing visual confirmation that each child is dropped off and picked up by their designated grown-up.
What if my babysitter/mom/dad/friend will be picking up my child?
Please provide a note in advance stating the name of your designated pick-up person, and the date(s) they will be coming for your child.
Why is the registration form saying I already registered?
If you encounter this problem, enter a different email address in the form. Our system lets an email address register only once.
What if my payment didn't go through?
If you had trouble paying through PayPal, you may use this link to pay with a credit or debit card. Take note of the amount you owe during registration, or contact Lauren.
What should my child bring each day?
Children should arrive dressed for outdoor play. Please check the weather to dress accordingly. For cold weather, layers are key! Long underwear, a warm sweater, snow pants, warm and waterpoof boots, a hat, gloves and a scarf keep children warm and safe. For the summer, comfortable outdoor clothing like shorts and a t-shirt are great, a bathing suit under the clothes, and sneakers or strappy sandals that kids can hike in (no flip flops!). Bug spray and sunscreen should be applied at home.
Please bring:
A nut-free snack. If the program is longer than 3 hours, please also pack a nut-free lunch.
A reusable water bottle (filled with water, of course!)
A change of clothes. For cold weather pack gloves and hat, an extra sweater, pair of warm socks and pants. For warmer weather, an extra shirt and shorts.
An extra pair of shoes. While we try to avoid getting our shoes wet or muddy, it happens! Packing an extra pair of sneakers, boots or strappy sandals help children stay comfortable.
For summer programs, pack a bathing suit. Children under the age of 5 should arrive wearing a bathing suit in the summer!
For summer programs, bring a towel to dry off after sprinkler play.
What is your inclement weather policy?
Camp is held rain or shine except in the event of: dangerous weather such as thunder and lightning, dangerously low temperatures, or after ice/snow when our driveway isn't safe.
You will be notified via email and with a call or text to your designated cell phone at least 2 hours before your program if it will be delayed, rescheduled or cancelled.
Do I stay with my child during the program?
Our programs are primarily drop-off programs unless noted otherwise. Grown-ups should feel free to enjoy Fairview Farm's trails, gardens and scenery if they'd like to stay on-site during their child's program.
What if I need to reach you during program hours?
Please call our office at 908-234-1852, press "9" and then "0" or email Lauren at ltheis@raritanheadwaters.org
What is your refund policy?
We offer full refunds for registration fees if you cancel at least 1 month before the first day of the program. Otherwise, we offer 50% refunds or the ability to forward your registration fees on to a future program. We cannot refund membership fees.
What is your discipline policy?
Click here to read our discipline policy.
Do you offer scholarships?
Yes! We offer need-based scholarships. If you are interested in applying, please click here to fill out a short form. You will be notified via email if you qualify.
Do you offer before and after care?
We offer before and after care of up to 1 hour for most programs. Please contact Lauren to let her know of your needs.
Do you offer sibling or multi-week discounts?
We are not offering discount codes at this time.
Can we visit Fairview Farm for a hike on our own?
Yes! Fairview Farm is open to the public daily from sun up until sun down! We have 5 miles of trails, a pond (catch and release fishing only!), forest, meadows, streams, beautiful gardens, and lots of space to explore. Click here to learn more!
Can you tell me about Fairy Wood?
Fairy Wood is a secret, magical place at Fairview Farm, discovered by our campers many years ago. Only children can find it, so you'll need to ask your child to bring you there! 😉
What other programs do you offer?
Click here for our program calendar! We also offer programs for schools, homeschool groups, volunteers, citizen scientists and more! Interested in learning more? Contact Lauren and she'll point you in the right direction.
What is Raritan Headwaters?
Raritan Headwaters is a 501(c)(3) nonprofit organization protecting clean water in our rivers, our streams and our homes! Since 1959, RHA has served as the watchdog for the 470-square-mile North and South Branch Raritan watershed, a region covering 38 municipalities in New Jersey's Hunterdon, Somerset and Morris counties. Click here to learn more!