Watershed Health in 2017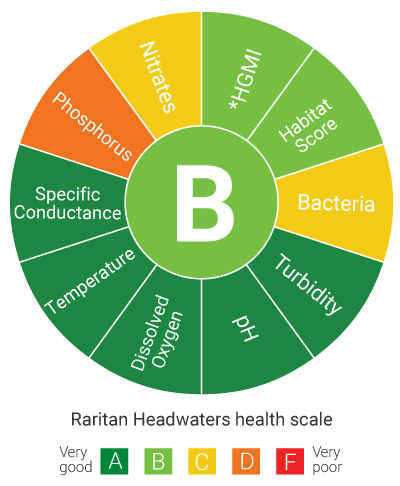 Last year our watershed rated B (Good).
Our goal for water quality in our rivers and streams is Excellent (A).  There is room for improvement based on data Raritan Headwaters staff and volunteer citizen scientists collected this year as part of our annual Stream Monitoring Program.  Our watershed needs restoration to improve water quality and land preservation to protect water quality.