Watershed Health in 2018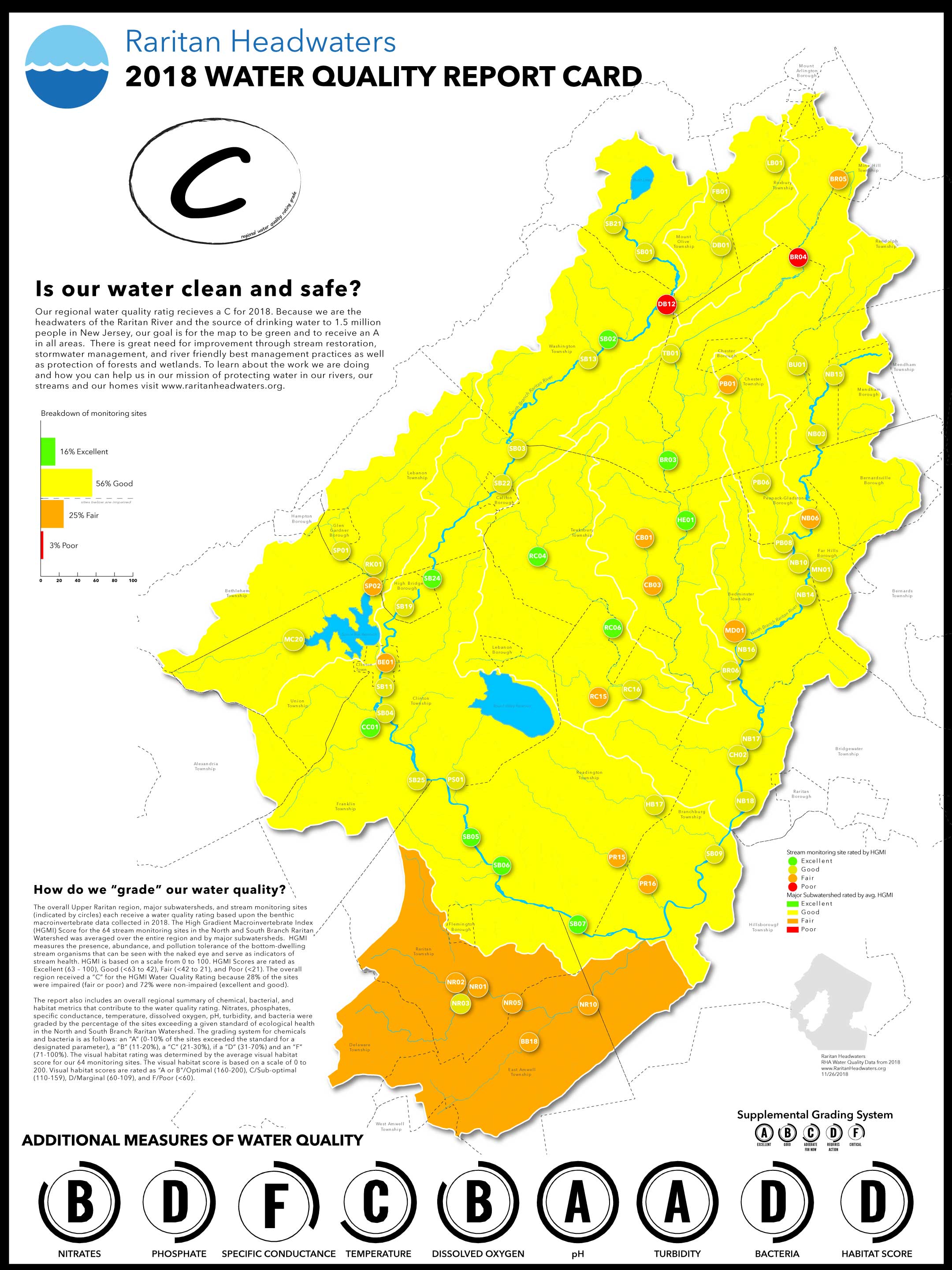 This year the watershed health is a C.
Our regional water quality ratig recieves a C for 2018. Because we are the headwaters of the Raritan River and the source of drinking water to 1.5 million people in New Jersey, our goal is for the map to be green and to receive an A in all areas. There is great need for improvement through stream restoration, stormwater management, and river friendly best management practices as well as protection of forests and wetlands.