J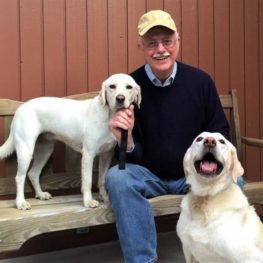 oe Metelski needed a true friend…
Bedminster Township has a strong history of conservation, preserving hundreds of acres along the North Branch of the Raritan River and adopting a master plan geared toward protecting its rural character and water.
So when a solar company proposed an industrial-scale facility on prime farmland in the rural zone, residents were stunned.
"I was very upset," said Joe Metelski, a former mayor. "It seemed totally in conflict with everything we've done, to have an industrial power plant in a rural residential area."
Joe turned to Raritan Headwaters for help. Bill Kibler, our policy director, agreed to assist Joe and fellow residents after they formed a citizens group to fight the proposal.
"Bill was very effective in mentoring our group and giving suggestions," said Joe. In addition, Bill Kibler regularly attended land-use board meetings to ask questions and provide testimony on the environmental impacts of a solar farm with nearly 40,000 panels.
To the relief of residents, the proposal was withdrawn earlier this year. "If Bill and Raritan Headwaters hadn't helped out, we might never have been able to oppose it to the extent we did," said Joe.
"We were happy to help," said Bill. "We are advocates for establishing alternative energy resources, but in the right places. RHA works with communities to create master plans that protect water quality, and we have an obligation to help towns that do good planning."