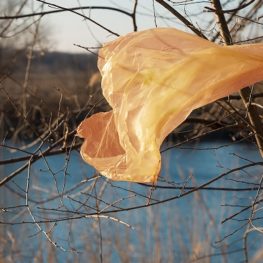 Protect Our Rivers – Urge the Governor to Sign The Single-Use Plastics Ban
On September 24, 2020, the New Jersey Assembly passed the most comprehensive ban on throw-away plastic products in the nation. The bill was also passed in the Senate, so it now goes to Governor Murphy for his signature.
The bill will prohibit grocery stores and other businesses from handing out single-use plastic bags. Additionally, larger stores (over 2,500 square feet) will be barred from handing out paper carryout bags. The bill bans polystyrene foam containers. It allows restaurants to provide plastic straws only upon request. The bans would become effective 18 months after the Governor signs the bill.
Raritan Headwaters enthusiastically supports this bill and worked hard for its passage. We have seen firsthand the destructive impact of plastic trash and microplastics in our watershed.
Many thanks to our members and friends who contacted their elected representatives to ask them to pass this bill. Thanks are also due to Senators Smith and Greenstein, the bill's primary sponsors in the Senate, and Assembly members Pinkin, McKeon, and Kennedy, the bill's primary sponsors in the Assembly.
Please join us in calling Governor Murphy and asking him to sign the bag ban bill as soon as possible. You can call the Governor's office at (609) 292-6000, Tweet him at @GovMurphy, or contact him through his website.
Background on the Issue
On September 24, 2020, the NJ Assembly passed the single-use plastic ban and now it awaits the governor's signature.
Raritan Headwaters Association (RHA), the watershed watchdog for the 470-square-mile region containing the headwaters of the upper Raritan River, is wholeheartedly in favor of the proposed ban. We've seen firsthand the damage done by single-use plastic bags. Less than 10 percent of plastics are recycled, and many of the rest become litter in the environment.
At RHA's annual Stream Cleanup Day in April 2019, more than 1,700 volunteers removed 18 tons of trash, litter and recyclables from 46 sites around our watershed. The day's haul included 3,039 plastic bags and 9,133 plastic bottles.
Had these plastic bags not been removed from rivers and streams, they could have washed downstream to the Atlantic Ocean, endangering marine creatures like dolphins, whales and sea turtles, who often mistake them for food. These creatures can become entangled in plastic bags, choke on them, or die after ingesting them.
Plastic litter also weathers and eventually breaks down into smaller fragments. These microplastics, particles so small as to be nearly invisible, are emerging as a new threat to aquatic life and human health.
Raritan Headwaters recently conducted a pilot study in the South Branch of the Raritan River – generally considered a clean river – and found microplastics in every single sample collected. Microplastics have also been found in public drinking water supplies and even in bottled water.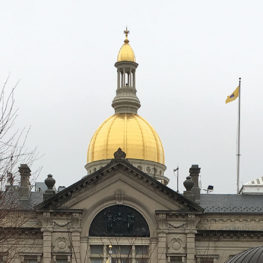 To prevent plastic pollution in our water – and on our land, and in our air, in our food supply and in our bodies – the smartest place to start is by eliminating single-use plastics. The average plastic grocery store carryout bag is used for only 12 minutes before being discarded! Replacing single-use plastic bags with reusable bags will save New Jersey untold amounts of plastic pollution.
Yes, it's less convenient to remember to bring bags with you. But like brushing your teeth or using your seatbelt, it's a matter of habit. Once people are used to bringing reusable bags on shopping trips, it won't seem like a big deal. Seventeen towns and Atlantic County have already passed their own plastic bag bans.
The law also prohibits polystyrene foam food service products, like Styrofoam cups and clam-shell food containers, and single-use plastic straws. Styrofoam products aren't needed … just ask McDonalds, which many years ago replaced polystyrene foam cups and food containers with cardboard. And anyone whose disabilities require them to use a straw for drinking would still be able to request a plastic straw.