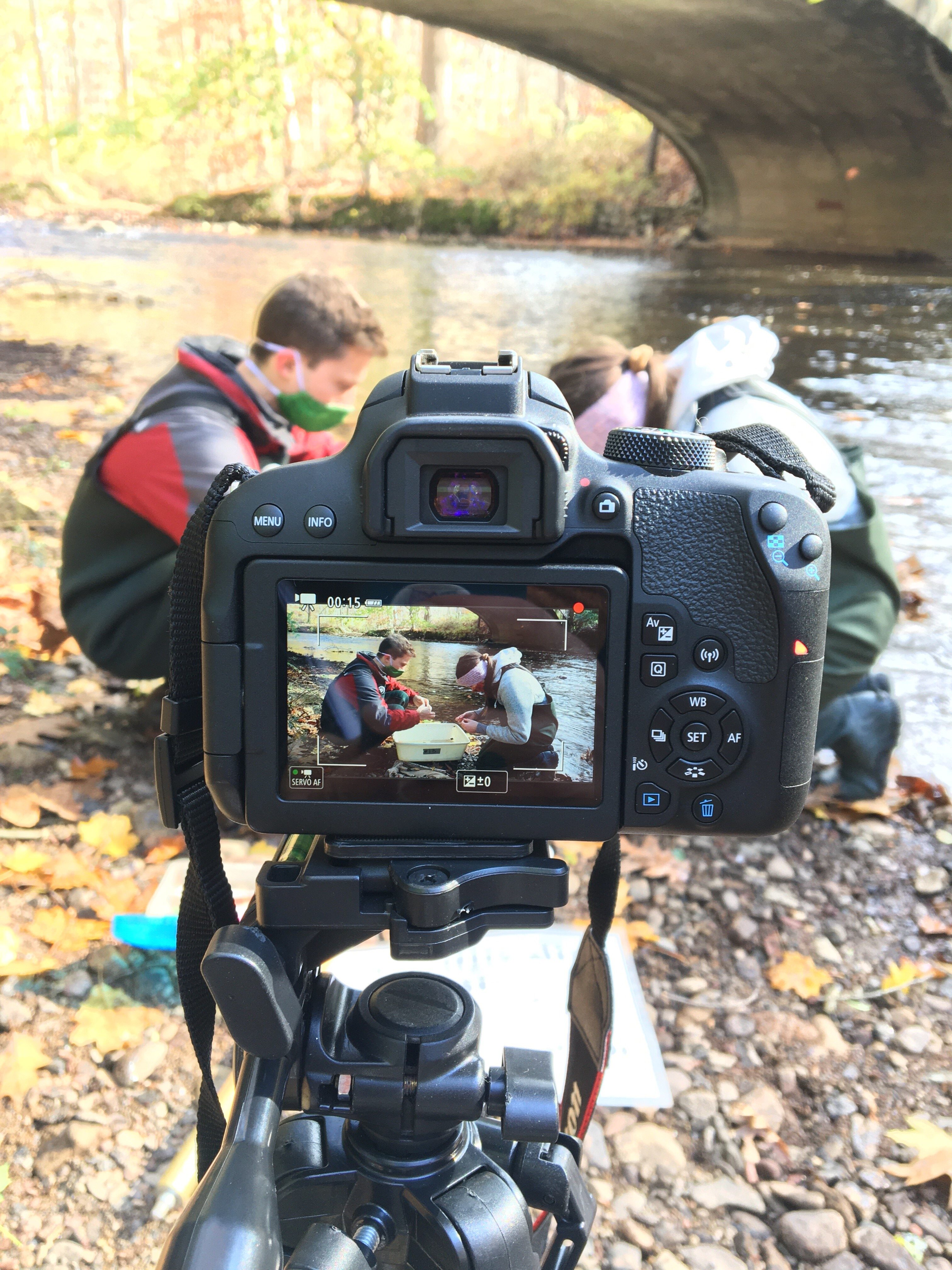 Since the onset of the pandemic, Raritan Headwaters' Education Team has created an online Resource Hub, in-person Nature Days programs, and now added to the list are Virtual Field Trips!
For over 30 years RHA has provided students with watershed education programs in their classrooms, in the field and on preserved lands including Echo Hill Park and our own Fairview Farm Wildlife Preserve. The ongoing pandemic has challenged our ability to meet in person.  In response, we are coming up with innovative ways to convert these engaging programs into easily accessible, online experiences.
Recently, I joined Americorps Watershed Ambassadors Cameron McKenzie and Heather Miara at a local stream to record a virtual river trip experience, which will be available soon for educators to share with their students. The video will guide students through the investigations that our citizen scientists take to complete a stream assessment, including habitat observations, stream measurements, and macroinvertebrate identification.
Soon to be released are additional videos including "What is a Watershed" and "Macros 101," which will delve further into the study of benthic macroinvertebrates, the little critters whose presence helps us determine the health of our streams.
These videos will arm students with the information they need to understand watershed science. Accompanying worksheets will be available for download so that students can visit a local water body to do their own assessment!
Stay tuned for the release of these videos by joining our email list below, or contact Lauren Theis for more information at ltheis@raritanheadwaters.org.