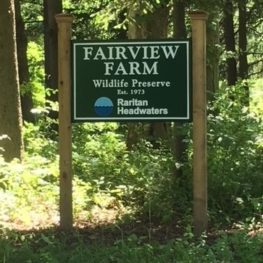 Forests, wetlands, meadows and other natural lands provide tremendous ecological benefits, like filtering rainwater and soaking up floodwater. In fact, natural lands are key to maintaining clean water in our streams and underground aquifers. To make the most of these benefits, we need to care for natural lands through good stewardship.
Ecosystems are under constant stress from invasive plants and pests, overabundant deer, and increasingly-frequent severe weather like storms and droughts.  Raritan Headwaters works to be a good steward of our 10 nature preserves, including our headquarters at Fairview Farm Wildlife Preserve in Bedminster. We also provide guidance to other public and private landowners on best management practices and how to restore the health of forests and other natural lands.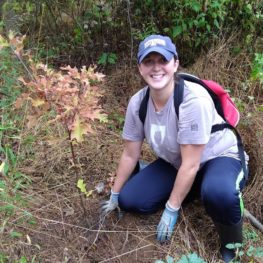 Our stewardship program works to enhance the ecological health of our properties and other natural lands. On RHA's preserves, stewardship efforts focus on planting native trees and shrubs; maintaining wildflower meadows and grasslands; removing invasive plants such as autumn olive, Japanese barberry and Asiatic bittersweet; creating wetlands; improving wildlife habitat; and maintaining trails for the public to enjoy.
Raritan Headwaters is working to help populations of American kestrels and Eastern bluebirds by installing and monitoring nest boxes on our preserves and on private properties in the region. The value of the work we do is reflected in the abundant biodiversity on our preserves; with over 160 species recorded so far, Fairview Farm is a "Birding Hotspot" on eBird.org.  See our new birding checklist here.  RHA also works with our partners to plant native trees and shrubs to restore forested buffers along streams and to install green infrastructure throughout the Upper Raritan River Watershed Region.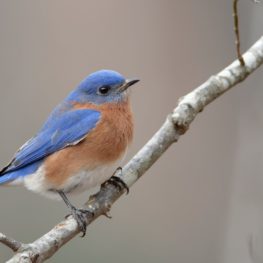 By making sure natural lands are functioning ecologically and supporting a variety of native plants and animals, we are also ensuring they are capable of supporting clean, abundant water supplies for the long term.
To learn more about stewardship on RHA's preserves or RHA's bird conservation and riparian restoration projects, contact Kristi MacDonald, Director of Science and Stewardship, at kmacdonald@raritanheadwaters.org.
Stewardship volunteers – either individuals or groups – are always needed! Learn more here.